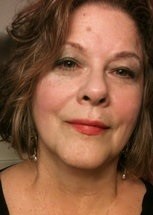 By Susan Coburn | MLive Guest Columnist
September 29, 2014
BUFFALO, N.Y. – Halfway up the back of the Michigan mitten, the city of waterways and lumber named Muskegon had charmed a group of vaudevillians into purchasing property along its lakeside, thus forming The Actor's Colony.
Buster Keaton's father, Joe Keaton, built his family a summer cottage in 1908 -- in what is now the city's Bluffton Neighborhood -- for the months when performing in theaters was too hot to endure. Young Buster's datebooks marking the family's performance schedule fondly demonstrate his excitement in returning to Muskegon, and are now displayed at the historic Union Depot.
The Buster Keaton International Society will celebrate its 20th year this October in Muskegon, known worldwide as Buster Keaton's home. The society will again gather in Muskegon Oct. 2-4 to celebrate the silent-film star.
The membership is interested in Buster's early life, in which this city played a most important part. The friendly atmosphere, boating on the lakes, the baseball field where Buster played; all made homecoming a joy as only a young boy could wish for, after seasons of living out of trunks that were passed from train to train. Time in Muskegon, he has said, was the happiest of his life.
It should be evident to any modern visitor, as it was to the vaudevillians, that the Muskegonites share what they value: beautiful beaches, the walkable streets that lead to galleries and restaurants, the historic buildings and, of course, the lakes, Muskegon and Michigan.
The society exhibits Buster's films at the Frauenthal Theater. Its restoration is a richness of illumination in red and gold, taking the audience back to an era of prosceniums and arches embroidered with painted dreams, made to temporarily suspend the reality of daily life.
We would like the people of Muskegon to know that we appreciate their welcoming response to our yearly visit, and that our group looks forward to not only celebrating one of your most famous citizens, but to renewing and extending friendships through the cordiality and professionalism exchanged during the convention.
We look forward to the time spent in Muskegon, and wish to thank its citizens for a sincerely warm welcome. Your city is a vital memory for many of us.
Susan Coburn, of Buffalo, N.Y. is a committee member of The Buster Keaton International Society.